Jun 1, 2023
1,290
1
38
23
I'm looking to hire a personal flight attendant between $85k to $115k annual income, rapper Rick Ross says​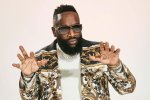 Famous American rapper Rick Ross is open to hiring an experienced personal flight attendant on an annual salary of $85k to $115k. He needs someone who radiates positivity, can prepare delicious delicacies, and serve his guests during any flight in his private jet. He urged those who are interested to try their luck by applying for the role. He stated that this was his first time hiring a personal flight attendant who would also serve as a cabin attendant.
William Leonard Roberts II aka Rick Ross is one of the biggest American rappers, songwriters, and record executives in the entertainment industry. The lyrics of his songs mostly tell the story of street hardships, something relatable for every black American. He has reportedly racked in millions from the sales of his albums since he started making music in 2006. The 47-year-old was born in Mississippi on the 28th of January, 1976 but was raised in Carol City, Florida. As of 2023, Rick Ross is worth over $150 million and he owns a G550 private jet which he purchased for roughly $20 million.
The rapper has four children with two baby mamas and the names of those kids are Toie Roberts, William Roberts III, Berkeley Hermes Roberts, and Billion Leonard Roberts.